Pico Automotive Oscilloscope Diagnostics
Technical Training Website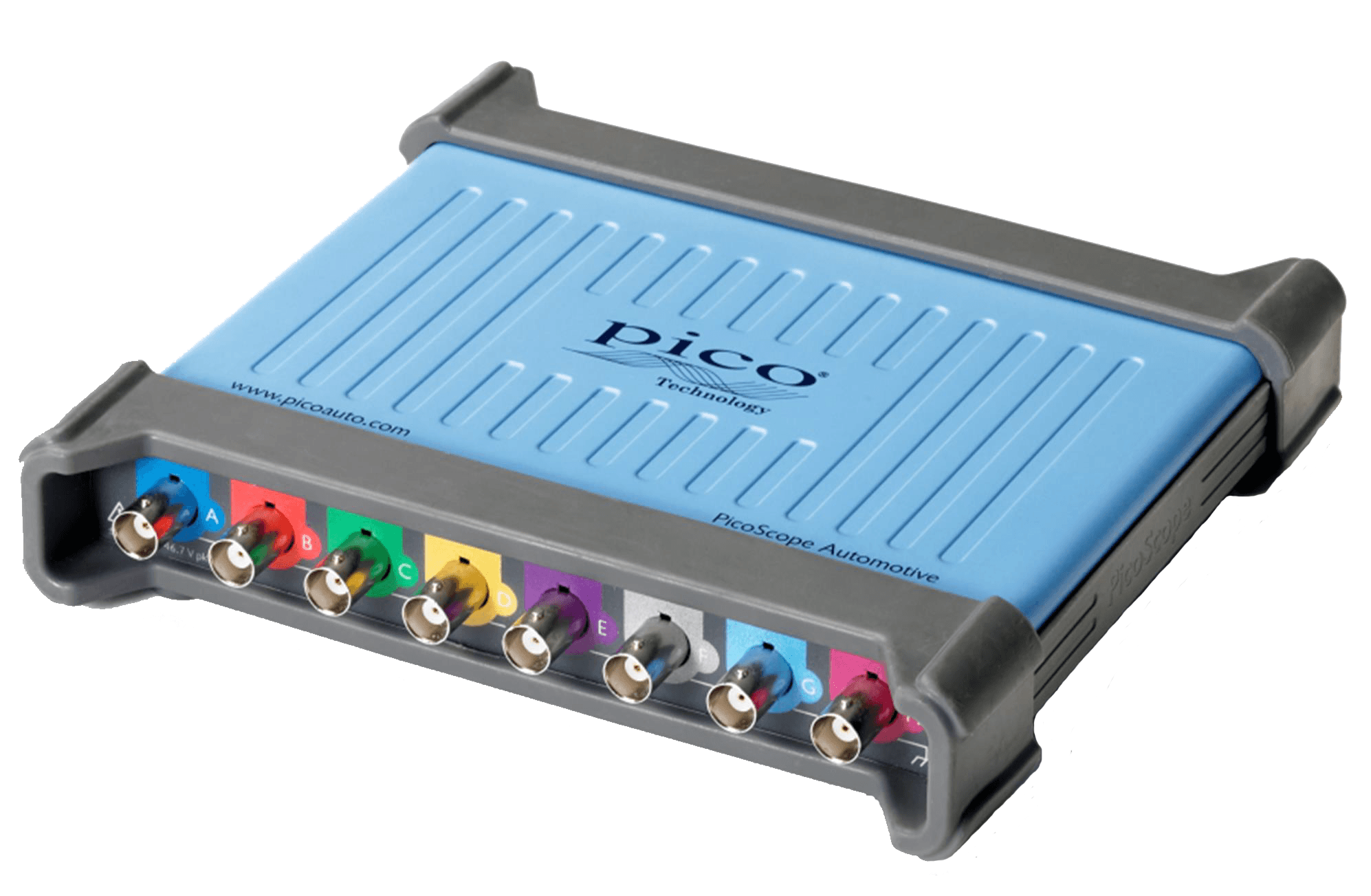 Quick Introduction to PicoScope
An Automotive PicoScope is an oscilloscope specially designed to be used on vehicles. It is not, and does not replace a scan tool. You use it together with your scan tool. Your scan tool might return a fault code such as: faulty injector. You can replace the injector but wait, that's expensive! What if it is just a wiring fault or perhaps an ECU driver fault? The scope allows you to test components directly.
Difference between a PicoScope and a Scan Tool
A Scan Tool relies on a vehicle's systems to display a fault. PicoScope tests independently. You might say that your scan tool has live data, and therefore you can see waveforms. Consider that as live data waveforms are being generated by an ECU as a self-test and they are sent across one or more CAN busses. There are many opportunities for the data to be lost. For reliable diagnosis, independent test equipment should be used in addition to your Scan Tool and circuits should be tested directly.
The PicoScope Brochure has details of many of our kits and accessories. It also introduces our top-10 tests, PicoDiagnostics and much more. Download it now by clicking on the link below.
Click on the link below to explore a web-based introduction to PicoScope which includes the Top-10 Tests. This is a more in-depth view of the tests with extra follow-along content, videos and animations. Enjoy!
PicoScope 7 is free software used to control your PicoScope. A demo mode is provided so that you can see how it works even if you don't own a PicoScope. This course shows you how to use PicoScope to examine injection, ignition and crankshaft waveforms. No PicoScope is required.
Many videos have been made showing you how to use your PicoScope. Watch and learn PicoScope Diagnostic concepts, methods and best practices from beginner to advanced. Subjects include Vehicle Diagnostics, Pressure Sensing and Noise Vibration and Harshness (NVH).